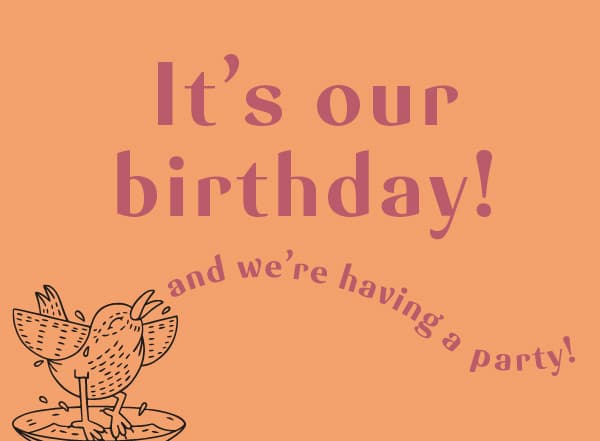 Upcoming events!
It's our birthday!
We can hardly believe it's been a year since we opened our doors! We've brought joy to your Happy Hour each week with our 2-4-1 drinks menu.  We've welcomed you to our well-loved Wednesday steak night.  And we've just hosted our first weekly Sunday pub quiz in support of Julia's House Charity.  
And now… drum roll, as we'd love to invite you to our first birthday party on Thursday 2nd November. 
What can you expect?  A memorable evening full of fun, toasting marshmallows around the firepit, grabbing your friends for that photo booth moment and enjoying brilliant live music. Our General Manager Saffron and her team will welcome you with a free glass of fizz on arrival and some delicious canapes from our seasonal menu.  There's even the chance to win a very special prize on the night.  Everything starts at 7:30pm but feel free to join us before.  Book your table today to RSVP and we'll put your name on the list!
Upcoming events…
Those autumnal nights may be drawing in but don't worry, we're here to put some warmth and energy into your diary as we're bringing live music back every Thursday in November. Love live music? Check out our line up!
2nd      All Funked Up
9th       The Royal T's 
16th     Ray Foster
23rd     P.R Dewhurst
30th     Lucas Raye 
Question of Sport? Only Connect? Whatever your quiz of choice you'll love our new Sunday evening pub quiz – it will give your brain all the practice it needs to bag even those hardest Wordles.
Fan of local produce? We've got Conker Distillery coming down on 19th October from 7-8:30pm to showcase some of their fab range.  And then Sandbanks Brewery with us on 26th October from 7-8:30pm with refreshing beers from the beautiful Dorset coast.